You are here
October is American Archives Month!
Visit an Archives in New York
New York is home to thousands of repositories that preserve and make available the primary source materials that help to define our great state.  Learn about a repository near you by visiting our
directory of archives
.
Participate
A number of states and organizations, including New York, have created tools to help archives develop programs to celebrate Archives Month.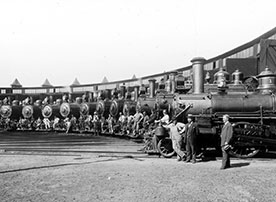 If you're thinking about celebrating Archives Month at your repository, check out: